Leading the way in authentic, experiential and adventurous travel
Whether you are looking to reach Wanderlust's audience of active, engaged travellers or want to find out how targeted, inspirational travel content can support your brand, we're the perfect partner to work with.
AWARD-WINNING
Over 100 awards
COLLABORATIVE
Working hand in hand with 500+ destinations
OMNI-CHANNEL
Over 10.7Mpage views in 2020
RESPONSIBLE
Sustainability and conscious travel
Learn about our campaign options
PRINT
Take a look at some of our print options below
With a new redesign, a readership of 100,000 and a bigger, higher-quality magazine than ever before, Wanderlust's six collectable double issues a year take its engaged readers on a journey all across the world. Covering everywhere from the far-flung, undiscovered corners of the world to hidden sides of well-known destinations, our award-winning magazine inspires our audience of super travellers through powerful photography and expert-written copy and gives them a real insight into diversity of cultures, histories, people and nature from across the globe.
6 times a year Readership – 100,000
(average per issue in 2020)

Request your FREE digital sample to see why people love us.

Print Campaign Options
Hover over the options to see more information
From bookazines and beautiful coffee table books to a 'how to' series and a quiz book, Wanderlust has numerous titles under its belt. We can work with you to publish high-quality evergreen content in book form. 
Sponsor one of our regular features to consistently get in front of our audience of serious travellers. Not only will this raise brand awareness but gives you an opportunity to show your expertise to our readers.
Wanderlust can produce a bespoke, high-quality print supplement for you that gives you the space to showcase all that your brand has to offer in a long-form piece with expert-written copy and stunning visuals.
Where better to advertise your brand than in our relaunched magazine? With a higher design specification and even further distribution (including many of the top UK high street stores).
Whether you have a competition on your own site that you would like us to promote or if you want us to create, manage and collect data for a competition for you, by having your competition in Wanderlust magazine, you will attract entries from an engaged audience that are serious about travel.
Wanderlust can create bespoke, high-quality advertorials that look, feel and read like our editorial content. Our expert team will work with you to help you tell the story that will most appeal to our audience of super travellers.
DIGITAL
Take a look at some of our digital options below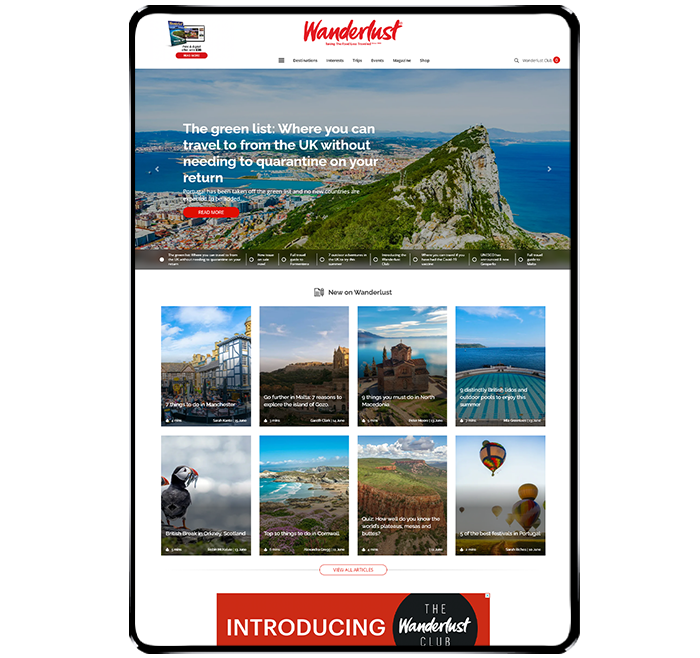 Generating 1.2 million page views a month from an average of 682,000 unique users, our website is currently going through a re-design, offering a platform for you to reach serious travellers across the world with creative, interactive and inspiring online campaigns that can combine written content with video, audio, interactivity and much more.
1.2 million page views a month
(average in 2020)
682k users per month (average
peak in 2020)
NEW FOR 2021
View some of our digital immersive campaigns below

Rev up your engines for a road trip through hidden Spain
One of the world's best-loved destinations, Spain ticks so many boxes—fascinating cities, fabulous art and architecture, gorgeous scenery, food and wine, sunshine and beaches–that us travellers often forget that in between the country's many headline attractions there's so much more to explore just off the beaten track.

Digital Campaign Options
Hover over the options to see more information
Often generating tens of thousands of views, our bespoke videos are a highly effective way for you to tell your story to our audience. We can work with you to create a bespoke, inspiring video that shows the highlights of your brand and reaches tens of thousands of serious travellers.
Our e-newsletters are sent three times a week to 103,000 subscribers, offering a great platform for you to advertise. We can also work with you to create a bespoke and beautiful solus e-shot entirely about your brand that links directly to your website.
Our series of virtual events have been a huge success, consistently drawing in over 300 live attendees who are very engaged in the content, asking questions in the chat box all throughout the event.
With over 162,900 followers across our social media channels, not only do we have the numbers, we also have the know-how to create powerful social media campaigns for you that stop people scrolling to make them aware of and engaging with your brand.
Whether you want to run ad banners across specific pages of our website that link directly to your website or want to run a retargeting campaign, where better to display your banners than on a travel site that generates 1.2 million pageviews a month from travellers from across the world?
What are you interested in?
Submit the form below and we'll get back to you with the information you requested along with some great examples
A SELECTION OF WHO WE WORK WITH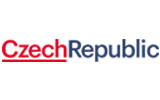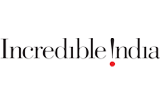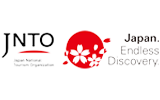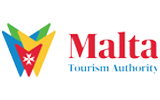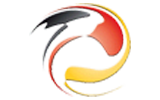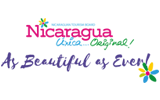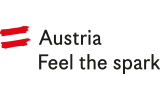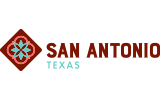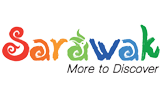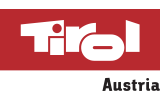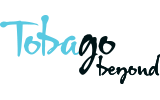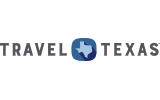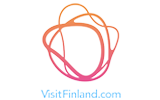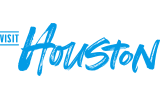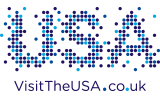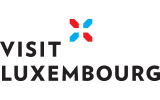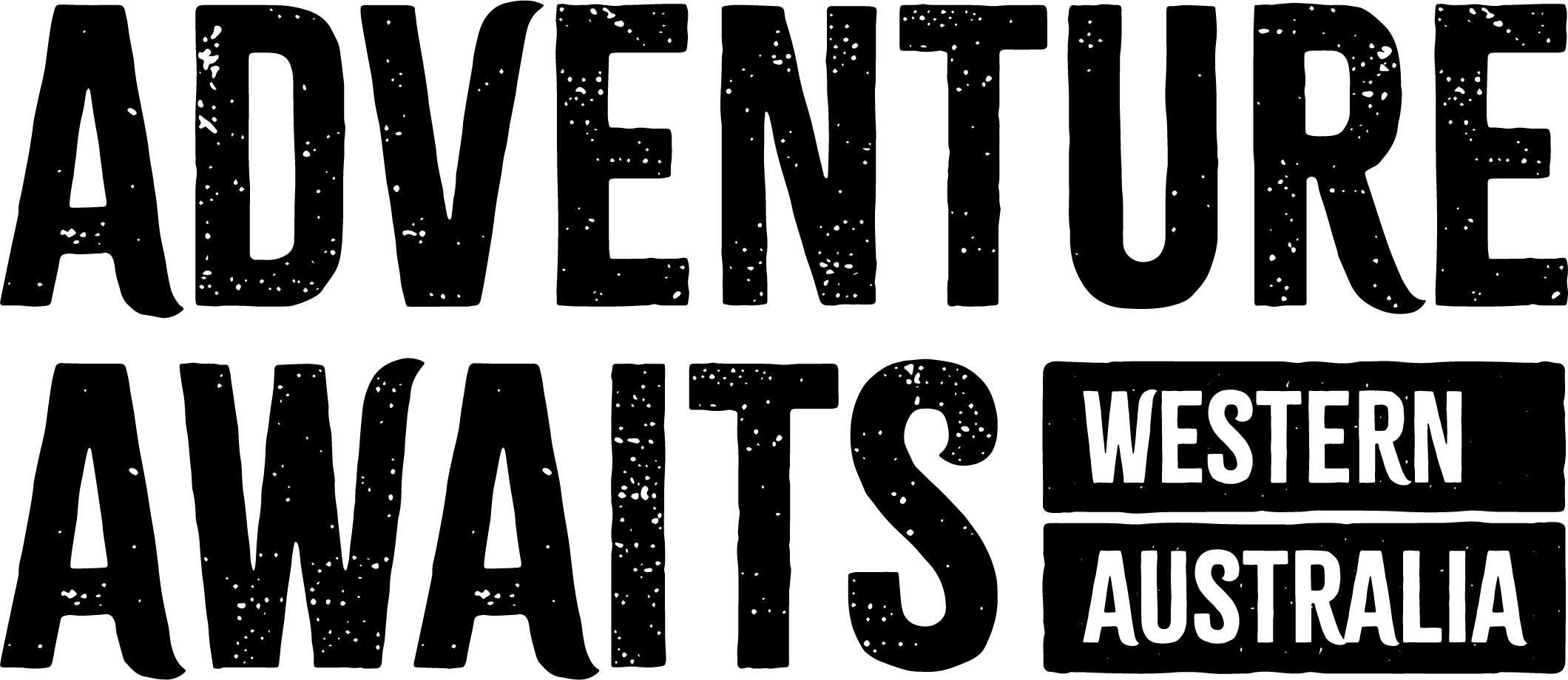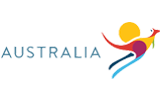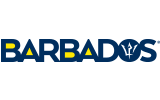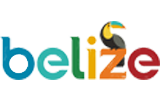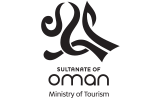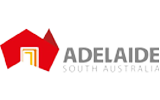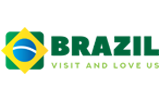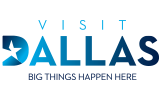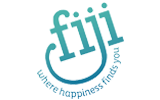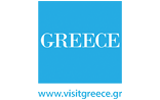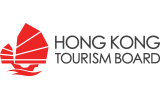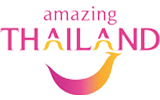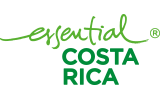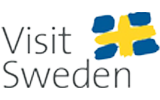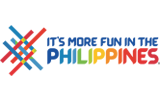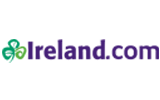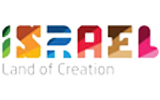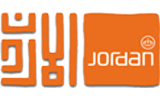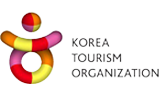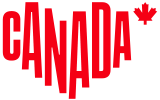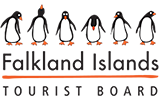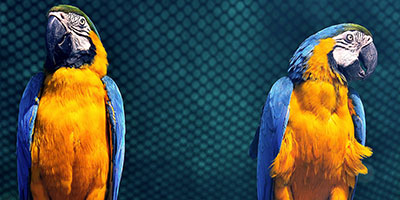 Wanderlust delivered a multi-platform campaign, including a bespoke profiling
quiz, content hub and A5 supplement showcasing the adventure and wildlife offering of Belize. The campaign exceeded expectations by 212%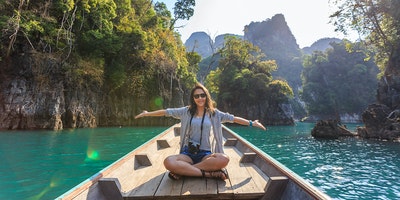 A dynamic multi-channel campaign that incorporated two TV documentaries, TV adverts for partners, event sponsorship, a supplement and online content to increase consideration for both regions as a main Australian holiday destination. The campaign over-delivered by 67%, with a 14% increase in visitors to SA and NT.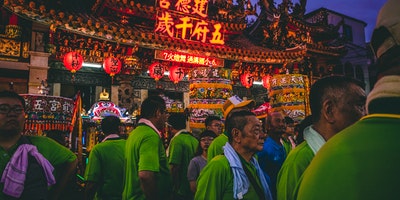 A bespoke online supplement campaign combined with online content resulting in increased awareness of Taiwan's unique tourism offering across themes of food, outdoors and culture. The campaign over-delivered on all KPIs.